Size
Lake bottom disruption caused by wind and boating has resulted in the loss of valuable aquatic plants and habitat. Therefore we recommend a boat with a draft of 12 inches or less powered by an outboard motor of under 100 HP.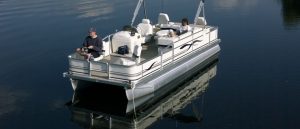 No motor zone
The far north end of the lake and all of Logan Creek are
protected by a mandated no motor zone. Marked by buoys, you can paddle in this area to enjoy the diversity of plants and wildlife.

Slow no wake
In addition to the routine operating regulations specified by the DNR, all areas of the lake under 4 feet depth are voluntary slow no wake so as to protect the lake bed. Additional environmentally sensitive areas are also marked by buoys indicating mandatory slow no wake.

Waterskiing, tubing and wake boarding
Disruption of the lake bed occurs most during rapid acceleration so be deeper for startup and avoid the less than 4 foot depth while enjoying these activities.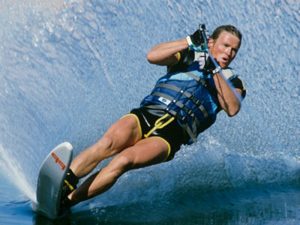 Quiet hours
There is a voluntary slow no wake period from 7 P.M. until 9 A.M. Consider limiting your on land noise levels accordingly.